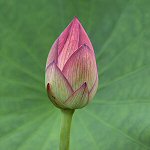 Associated Domain: Plant.
Replacement Power: The following granted power replaces the wooden fist power of the Plant domain.
Enlarge (Su): As a swift action you can enlarge yourself for 1 round, as if you were the target of the enlarge person spell. You can use this ability a number of times per day equal to 3 + your Wisdom modifier.
Replacement Domain Spells: 1st—enlarge person, 5th—righteous might.
Community content is available under
CC-BY-SA
unless otherwise noted.